August 24, 2011 2:32:15 PM WATime
What a great day was had by all as the Click team visited the South-West region of WA.
Thanks to the local community and media for welcoming us and taking on to help spread the word about the new online support network!
Thank you also to Edith Cowan University for having us as part of their wonderful Health & Wellness Expo!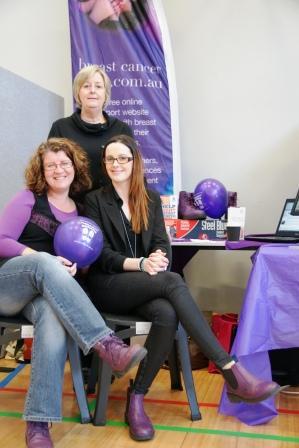 Click team members Cynthia (researcher), Ness (project coordinator) and Laura (PR intern) at the Bunbury ECU Health Expo.
The Click Project Coordinator
Daughter-in-law and niece of breast cancer "thrivers"!